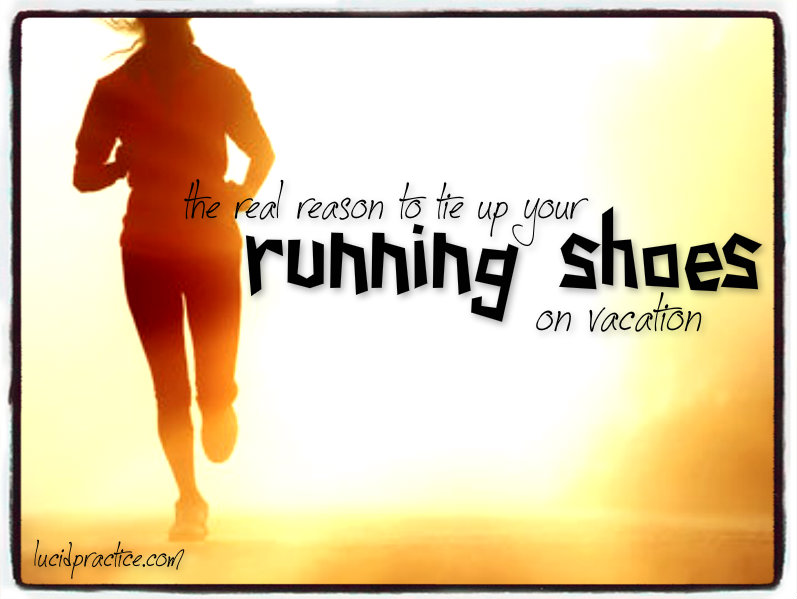 The Real Reason to Tie Up Your Running Shoes on Vacation
The Real Reason to Tie Up Your Running Shoes While Traveling
Finding time and energy to exercise while traveling is not an easy task. Sometimes your schedule is just packed a little too tight. And sometimes after a day when your schedule was packed too tight, the last thing you want to do in the morning is get out of bed (ughh), let alone get out of bed and exercise (uggghh), let alone get out of bed and exercise in a strange, new town. I know, tough stuff.
Aside from my unwillingness to purchase endless day-passes, I, personally, don't really enjoy working out in gyms that I'm not familiar with. Where did I grab this from? Should I be worried about that old man in the train conductor hat staring over here? The list goes on…
We all know the deal: everyone needs exercise to be at their best health. So what is the ideal method of exercising while you travel? Walking and jogging, of course! It gives you energy, keeps you strong and ready for anything, and that's not even the best part of getting out for a morning stroll or run! The best is what find while you're out.
Now I'm not a competitive or marathon runner by any means, but when it comes to getting out for a little exercise and fresh air, I can really appreciate a nice run. A great thing about running and walking is that the only equipment you really need is your sneakers, but if you have a smartphone, using a free step-counter app is a fun way to track your progress. I also like having a map of the area I'm running in downloaded on my phone. Only because I get lost. A lot. I just pop my phone in my money belt, tie up my sneaks, grab my water bottle, and get exploring.
In cities that are foreign to me, I don't always end up on an ideal path, but this is where some of my favorite discoveries are made. A good starting point is to find some green space on a map. Since I'm just "going" for the sake of going, I never know what I'll find. And while daydreaming and looking around, I always stumble upon something interesting or beautiful.
For this reason, I've been trying to get into the habit of going for a run at least a few times a week. By the time I finish my run, I almost always have the same thought: "I can't believe I would have missed [insert special, interesting thing here] if I didn't get out of bed and jog this morning!"