4/29/2013 Quote: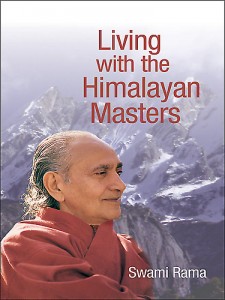 "When we are inadequate ourselves but our ego is strong, we tend to blame others."
I read this quote while reading Living with the Himalayan Masters by Swami Rama.
Swami Rama would say to those highly opinionated people….if you have so much to say, and you feel like you know more than the person you are criticizing, go fix it. If you are not willing to put in the time, respectfully, please be quiet. If you think you can do a better job, go do it.
Being attached to outcomes you can't control is a tough look.
He would also say keep an eye out for constant complainers and people who talk about others in a negative light. They are cancers. Help them see what they are doing. If they continue to do it, use these people to become a better person. Develop patience. A bigger person shows his greatness by how he deals with and treats a smaller person.