Dopest party out there: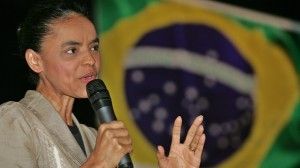 http://www.bbc.co.uk/news/world-latin-america-21487993
Brazil's Marina Silva launches 'sustainability party'
OTHER POSTS
1/27 Destination: Golfito Bay, Osa Peninsula, Costa Rica
Had a blast running and practicing on Golfito Bay the other day. Look forward to sharing more about the Osa Peninsula soon!
7/15 Art: Alex Grey
Avalokitesvara, Alex Grey, 1982-1983
24 Quotes That Will Inspire You To Write More
Via Buzzfeed: From J.K. Rowling, Ray Bradbury, Maya Angelou, and a bunch of other people who know what they're talking about. Check out 23 more quotes — here. 
A Bubble in MBA's?
"In 1958, America awarded 5,000 MBA`s the rest of the world produced none. Last year we produced 200,000 MBA`s, the rest of the world produced tens of thousands." ~Jim Rogers