Dopest party out there: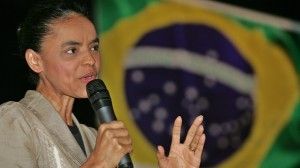 http://www.bbc.co.uk/news/world-latin-america-21487993
Brazil's Marina Silva launches 'sustainability party'
OTHER POSTS
The first jump shot. A story of faith and basketball.
The mystery of faith is a beautiful thing.
You Can't Teach Speed
Sprinters Falsify the Deliberate Practice Model of Expertise. From Michael Lombardo's and Robert Deaners abstract of You Can't Teach Speed: Most scientists agree that expertise requires both innate talent and proper training. Nevertheless, the highly influential deliberate practice model (DPM) of expertise holds that either talent does not exist, or that its contribution to performance […]
Make friends with your fears.
1/17 Art: Kaffe Fassett Quilt
Kaffe Fassett (born 1937) is an American-born artist who is best known for his colorful designs in the decorative arts—needlepoint,patchwork, knitting, painting and ceramics. "Color is his very medium, whatever the substance he uses."