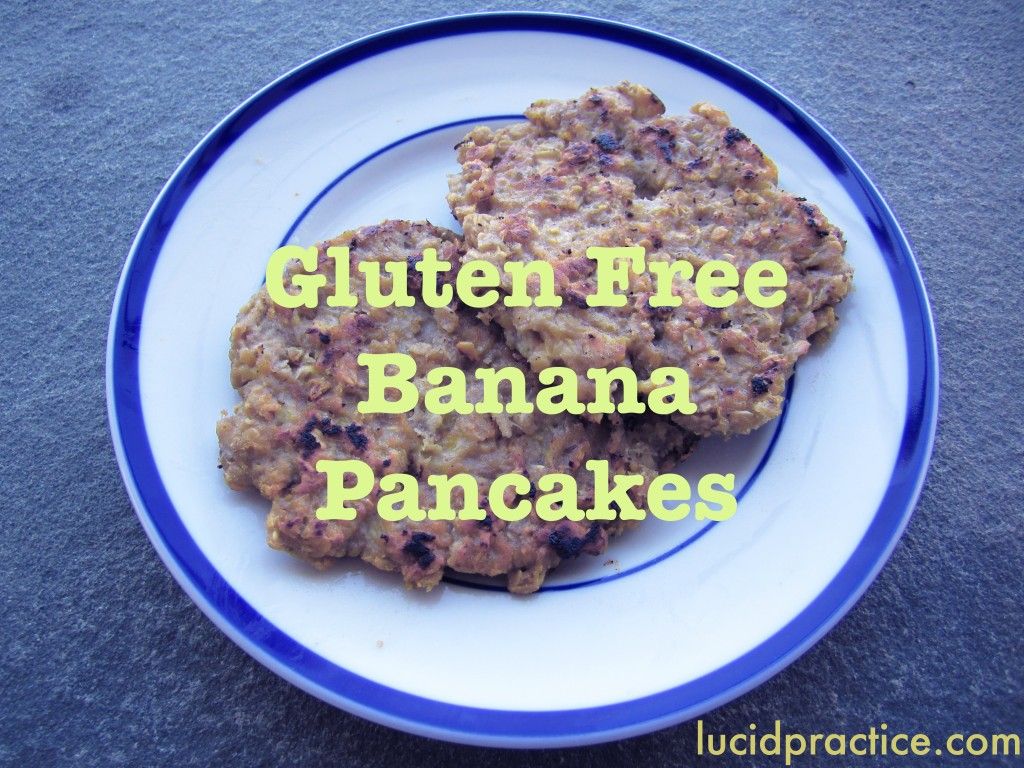 Gluten Free Banana Pancakes Recipe
Gluten Free Banana Pancakes Recipe
Are you looking for a great gluten free banana pancakes recipe? Do you enjoy eating pancakes, but not the tired, bloated, foggy feeling afterwards?  Ditch the Bisquick and try out this healthy recipe made from scratch!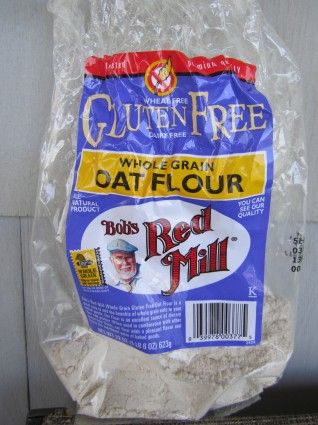 Gluten Free Banana Pancakes Recipe Ingredients (yields 2 medium sized pancakes):
1 C. gluten free oat flour
1/2 C. gluten free whole oats
3 medium sized bananas
1 T. chia seeds
1 T. coconut palm sugar
dash of cinnamon
dash of nutmeg
1/8 ~ 1/4 C. water
1 T. coconut oil (instead of cooking spray)
Gluten Free Banana Pancakes Recipe Directions
Mash together bananas in a large bowl.
Place all dry ingredients into bowl and mix together.
Add 1/8 to 1/4 C. of water to create a sticky liquid consistency.

Heat pan under medium low heat with 1 T. coconut oil.
Divide the mixture in half and place each pancake onto the heated pan.
Heat each pancake for about 3 to 4 minutes.  If you burn the pancakes, don't be upset because it gives the pancake a nice crunchy outside texture! 🙂
After pancakes are cooked, eat immediately after as they are best when warm.  These healthy pancakes are so flavorful that syrup isn't necessary.  Although, if you're still a maple syrup fan like I am, don't be shy 🙂  Maple syrup, raw honey, and peanut butter are all great options!
These gluten free banana pancakes are delicious and I promise your tastebuds & tummy will be more than satisfied 🙂 Plus, you'll feel lucid and ready to create an amazing day!
Remember to tell me how your gluten free banana pancakes turned out!
What other pancake alternative recipes have you tried?
Bon appétit!