How Living Abroad Can Be Great For Your Business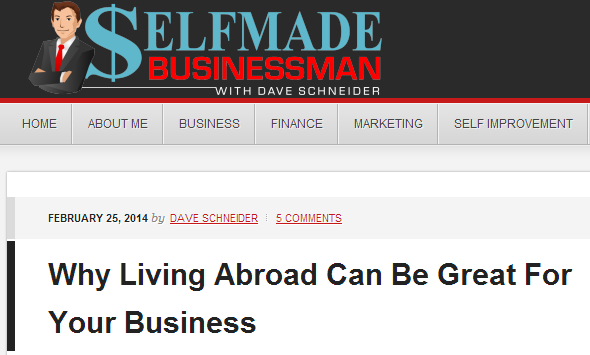 Throughout our time building the Lucid Practice Community, we've met some incredible people. Dave Schneider is one of those people. After graduating from Harvard, Dave could have done basically anything. Instead of going the traditional route, Dave decided to travel the world with his girlfriend and inspire others to do the same. Dave's site, A Couple Travelers was one of the original inspirations for Lucid Practice.

Dave recently started a new website, SelfMadeBusinessMan. His new site focuses on working and generating an income by working online.

We really enjoyed one of his first posts on 'Why Living Abroad Can Be Great for Your Business.'

We encourage you to check it out when you have an opportunity.