NFL and Yoga: Keith Mitchell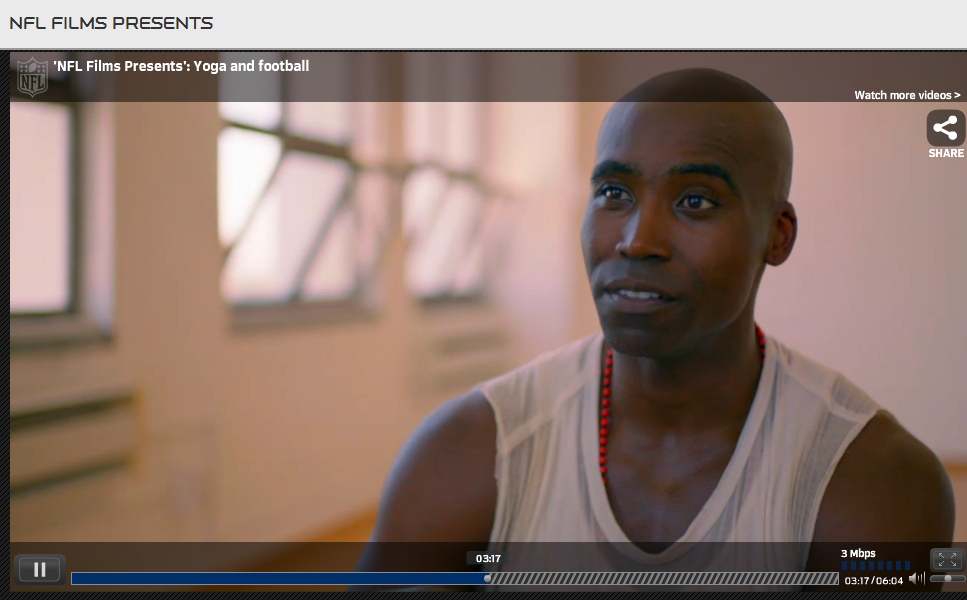 Keith Mitchell, the NFL, Yoga and Athletics
Keith Mitchell talks about his experience of football leading him into the world of yoga and meditation in the attached video made for NFL films.
Thoughts on Keith Mitchell NFL and Yoga Video:
As a former player I can only agree with everything Keith says. After putting more than fifteen years into the sport and it all ending so suddenly, I too was forced to reevaluate life. Yoga helped this process. Instead of looking for external validation and others to tell me that I was still a success, the practice and process on and off the mat taught me to appreciate the moment and to not worry about the things I couldn't control. I have yet to experience any feeling so incredible as some of the meditation experiences both during and after challenging yoga practices.
Athletic Yoga
We feel that the trend of  yoga for athletes will continue for years to come. Think of ten years ago when yoga was widely perceived in the US athletic sector as a feminine irrelevant matter. In more recent years, professional athletes are leading the charge, showing the broader public that yoga is a practice that can help on and off the field. Through Gaiam, former NFL runningback Eddie George and NBA Star Kevin Love are developing an "Athletic Yoga" program for athletes of all ages. Also at the forefront are amazing teachers such as Sage Rountree.
What are your thoughts on the NFL and yoga and athletic yoga in general?