HyperLapse Video Travel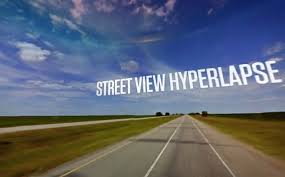 Hyperlapse video travel has to be one of the more bad ass things Google has brought to the consumer to date. It allows anyone, anywhere, to travel from a specific point to another specific point in a hyper lapse video recorded by Google Maps and the Google street view teams.
I constantly find myself on Google Earth for hours looking at satellite images and pictures of places I want to travel to. This app now gets you on the ground and lets you journey through different countries and cities that you may potentially want to see in person one day.
-BL