LP Wrap Up: Kuala Lumpur, Malaysia – Average Daily Cost $32 Per Day
Kuala Lumpur, Malaysia – Average Daily Cost $32 Per Day
After months of anticipation, this was it. 99% excited, 1% nervous. That was the sentiment I felt at JFK airport in NYC in the Fall as Brian and I had just said goodbye to our loved ones. It was a one way ticket without a defined route — something we highly recommend. We had just finished college and graduate school and we were about to backpack Southeast Asia.
The intention of the trip was to experience other cultures and to learn as much as possible about ourselves and others. To experience something so unique to what we had become accustomed to (life in the Northeast of the USA.)
Our first stop was Kuala Lumpur, Malaysia. We thought it would be a good central southern hub to begin our trip — and that it was.  It worked out well but if we had to do it over again, we might have started further south, in Bali or another Indonesian city.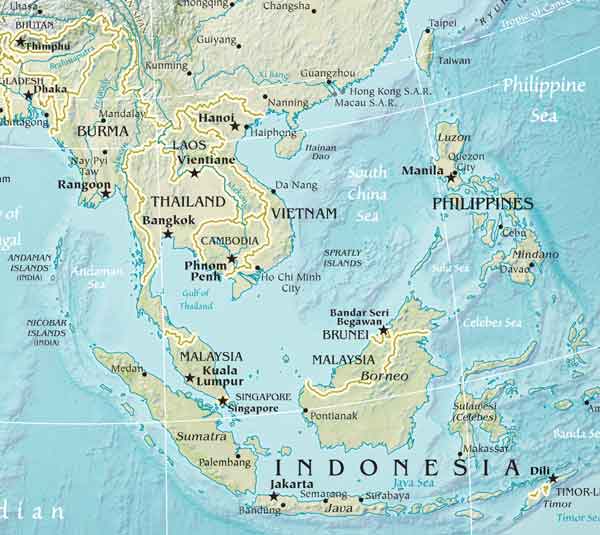 As backpackers know, you generally want to avoid backtracking during a trip like this so it is wise to pick a southern or northern city to begin with. Then, you begin to work your way north or south depending on the starting point.
After traveling for 20 hours we had reached KL. It was an awesome feeling landing in SE Asia for the first time. Our dreams of seeing the East were starting to become a reality.
We checked into our hostel around 9pm local time (9am New York time) after having hardly slept on the 14 hour flight because of excitement and anticipation. We agreed that it would be prudent to take a half hour nap before walking over to the Rhasta Bar that we had heard such good things about. Well, an hour turned into five hours and by the time we woke up, we decided we were better off sleeping through the night.
We woke up at 7am feeling refreshed and after asking several people in the hostel for recommendations on what to see, we decided to go to the Batu Caves. We hopped on a bus and were greeted by a maniacal driver screaming, "BATU CAVES, BATU CAVES, BATU CAVES, BATU CAVES!" We still laugh about it to this day but looking back we now realize that it was an introduction to the many oddities of Southeast Asia. It was incredible to see the devotion of Hindu faith — multiple people were "walking" up the massive staircase (272 steps) on their knees simultaneously balancing a basket on their heads.
Upon our arrival, we were bewildered by the enormous statue of Lord Muruga. It was at this point that we were introduced to the beautiful Hindu religion. We saw a gigantic statue of the incredible Hanuman for the first time.  Little did we know that our first day in Asia would have such foreshadowing. Three months later as our trip was coming to a close, we were once again introduced to Hanuman, this time in a more intimate setting of a yoga retreat in Koh Phangan, Thailand.
The trip brought about so many memories we hope to share with you. Please follow more of our journey here on Lucid Practice.
Top 5 things to do in Kuala Lumpur, Malaysia:
1. Visit Batu Caves
2. Spend a night at the Rhasta Bar (friendly people, lots of expats and backpackers and Marley music)
3. Take in the scenes at the Kuala Lumpur Central Market
4. Visit the Petronas Towers
5. Watch the shopping scene at Berjaya Times Square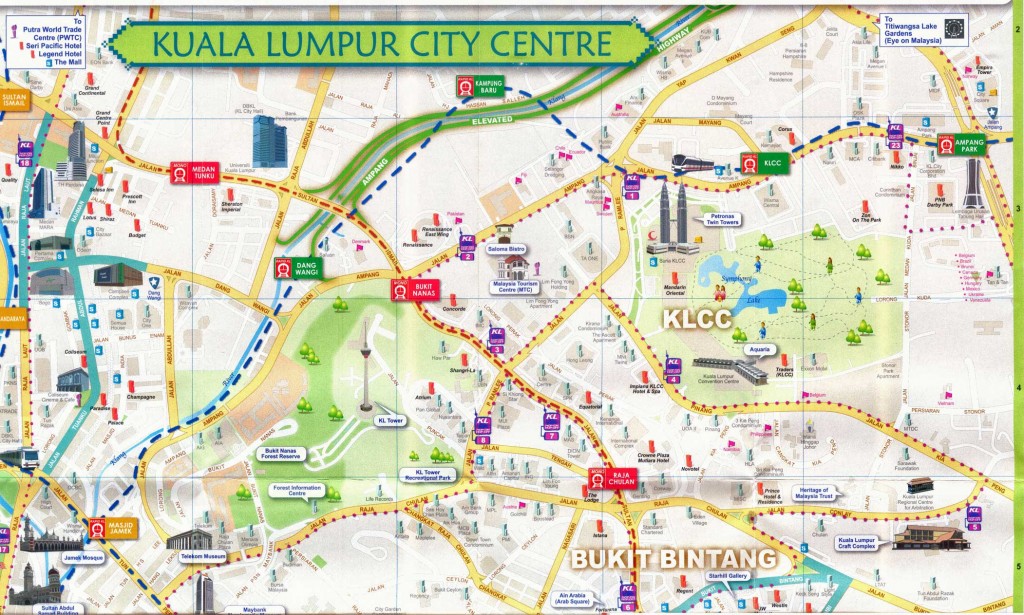 Average Daily Cost of Travel in Kuala Lumpur – $32 Per Day
Hostel: $16 USD
Food: $11 USD
Transportation: $5 USD
Kuala Lumpur and Malaysia in general are much more expensive than other top Southeast Asian backpacking destinations. The Ringitt is a relatively strong currency compared to the Thai Baht or the Cambodian Real (in Cambodia, USD comes out of some of the ATM machines and vendors prefer USD over the Cambodian Real.)
Another difference that travelers will find is that Malaysia is a predominantly Muslim country. This impacts the culture. Overall, it is a wonderful city with great food and interesting culture.
Traveling to Malaysia for the first time? Post a question in the comments section below, we'll respond with advice!