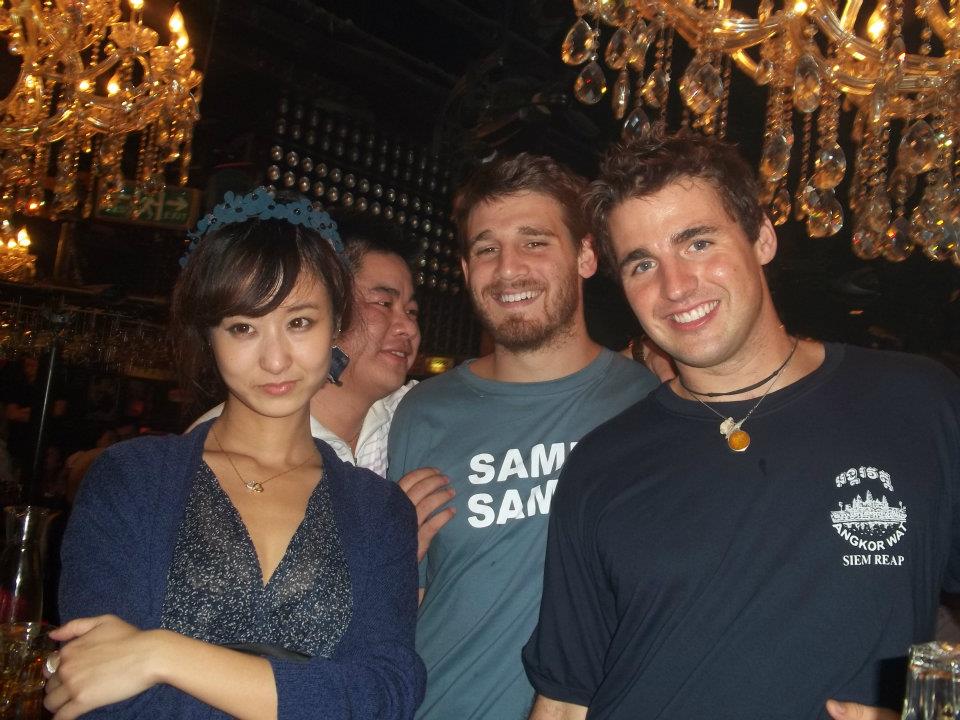 Backpacking Chongqing China
Traveling Chongqing China
Backpacking Chongqing China is the experience of a lifetime. Chongqing has a population of twenty nine million people. Think about that for a moment. That's over 50% more than the population of the metropolitan New York City area. Yet, nine out of ten Americans (including us before Hesh encouraged us to visit) have not heard of the city!
Chongqing features the confluence of two of China's greatest rivers, the Jialing River and Yangtze River. Thus Chongqing is known as the "city on the rivers." As in most areas of China, we were greeted with warm smiles, open arms, and lots of positive energy from the Chinese people!
Where is Chongqing
Chongqing is in central China near the infamous Tibetan Plateau. Chongqing is approximately 1,100 miles away from both Beijing (in the northeast) and Shanghai (in the east). This is about same distance as NYC to Orlando, FL.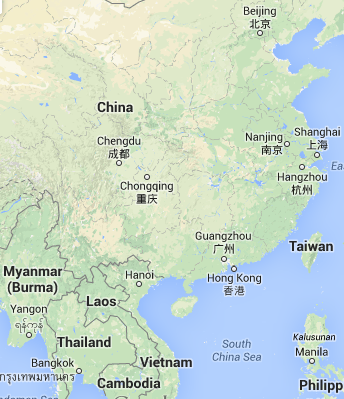 What's Unique About Chongqing China?
The spicy food and the spicy women! Chongqing is known for hot, spicy food, especially "hot pot" dishes. Chongqing is also infamous for aggressive women.
The sheer number of people (29 million people in Chongqing metropolitan area)
The confluence of two major rivers. In Chongqing, two massive rivers meet (

Jialing River and Yangtze River)
Only in China:
All my posts about traveling China include an "Only in China" section where we try to share with you the most ridiculous, random, hilarious oddities of traveling this wonderfully wild country!
Where to Stay in Chongqing China
Back to backpacking Chongqing China ….. Chongqing has many high quality, inexpensive hostels. We stayed at Chongqing Urban Trails Youth Hostel and highly recommend it.
Urban Youth Hostel is difficult to find because it is tucked in inside a narrow alleyway that cars cannot drive on. Once you get there, you'll find a simple (in a good way), inexpensive, clean hostel in the heart of Chongqing.
My favorite part about this hostel was the friendliness of the staff, particularly an employee named Tiger Tang. All of the hostel staff were helpful (giving us the local lowdown on where to go, what to see, etc) and outgoing. They were so curious to talk to Americans because 1) They're from Chongqing (see below on nightclub experience) and 2) They're always trying to improve their English 3) The intrigue factor because so few Americans travel to Chongqing.
Weather in Chongqing China
The weather in Chongqing China is very moderate except for the summer when it gets very hot and humid. The winters are mild. The ideal times for backpacking Chongqing China are from March through May or September through November.
Getting Around Chongqing
You have options. Since transportation is government subsidized in China, taxis are very cheap. You can also get around Chongqing by bus or subway. Chongqing subways are immaculately clean, efficient, and FAST.
Top 4 things to do Backpacking Chongqing China
1.Eat spicy Chongqing hot pot!
If you're backpacking Chongqing China, you simply cannot leave the city without eating spicy hot pot! Hot pot is an experience anywhere in China but Chongqing's hot pot is the most unique hot pot in the entire country. Due to the Sichuan peppers that are used, Chongqing hot pot spices create a unique sensation taste that is indescribable. If you do nothing else in Chongqing, eat hot pot! Note: Vegetarians can access hot pot too. Veggies are cooked in the hot pot, not just meat/fish.
2. Go out to a Chongqing night club
We were planning on going back to the hostel after dinner but happened to stumble upon a night club. We were wearing athletic shorts and tee shirts but still decided to stop in. We figured it would be uneventful and that we'd stay for five minutes or so.
In most cultures, it is the men who are the aggressors. In Chongqing, it is the opposite… and boy are they aggressive. Go out to a bar or night club and they will probably approach you and want to take photos, hang out all night…. all despite the fact that most don't speak a lick of English.
The great part about Chongqing is even if you don't know anyone, you will within two minutes of entering a social scene. Whether it's a bar, restaurant, or store, most people are outgoing and curious. This made for a great night and an opportunity to meet people and spread positive energy.
3. Check out Jiefangbei Square
Chongqing's premier shopping district. You can always get a good sense of a city by its markets and stores.
4. Visit the Chongqing Golden Chinese Buddha
Food in Chongqing China, What to Eat:
Fresh seafood from the fisherman and hot pot. Located at the confluence of two major rivers, Chongqing has amazingly fresh seafood.
Check out a new niche food that has sprung up in the past few years, Indian rotis!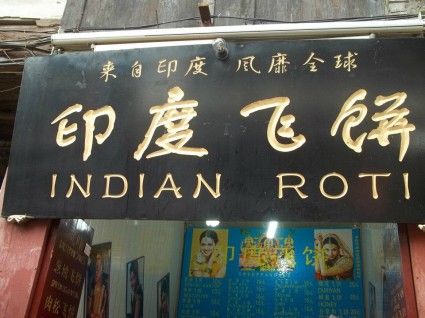 Goji Berries. Heralded as a superfood in the West, the Chinese rarely eat Goji Berries. Instead, they are used for medicinal purposes in Traditional Chinese Medicine herbal. Chongqing is relatively close to the Himalayas, goji berries are dirt cheap here (about 20x cheaper than at a Whole Foods Market in the US where they sell for $21.99 USD per pound)
Average Daily Cost of Backpacking Chongqing China: $31 Per Day
Hostel: $15 USD Food: $14 USD Transportation: $2 USD
Backpacking Chongqing China
Overall, is a crazy, interesting, unique city and probably the biggest city you've never heard of. We met friendly, open people and ate amazing food without paying a lot. Here are some of our other posts on traveling:
Traveling to China for the first time? Post a question in the comments section below, we'll respond with advice! If you liked this post, please share it with friends and leave a comment!