David Pogue: 10 top time-saving tech tips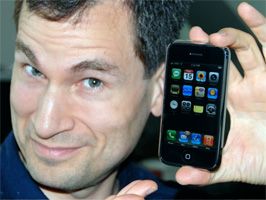 http://www.ted.com/talks/david_pogue_10_top_time_saving_tech_tips.html
A short TED talk on saving time with technology.
OTHER POSTS
"Who are we, if not measured by our impact on others? That's who we are! We're not who we say we are, we're not who we want to be – we are the sum of the influence and impact that we have, in our lives, on others."
~Carl Sagan
Awesome Yoga and Travel Video
Masha Yoga from Krystal Schultheiss on Vimeo.
Lucid Stead – A Humble Cabin
A Humble Cabin In The Desert Becomes An Art Phenom Mirrors, LED lighting, and Arduino programming turn a 70-year old home into a contemporary work of art. There is a great history of artists and architects messing with houses. In the '70s, Gordon Matta-Clark famously took a saw to a New Jersey home and split it in […]
Krishnamacharya and The First Yoga Video
Via Yogacityny This week I'm going to change things up a bit and write about the "Yoga: The Art of Transformation" exhibit down in DC. If you haven't heard yet, the Freer | Sackler Museum at the Smithsonian put together a "leitmotif" of two thousand years of yoga art. The exhibit is amazingly great, with […]