David Pogue: 10 top time-saving tech tips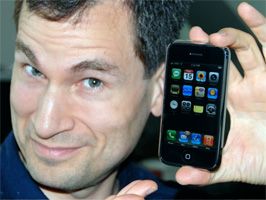 http://www.ted.com/talks/david_pogue_10_top_time_saving_tech_tips.html
A short TED talk on saving time with technology.
OTHER POSTS
11/28 Destination: Fall in Georgia
Cancer Survivors Sleep Better With Yoga
Approximately 30-90 percent of cancer survivors report impaired sleep quality after treatment. Now, new research is showing that yoga can help. A recent study found that a low-intensity yoga practice improved the quality of sleep for cancer survivors. The study, which was published in the Journal of Clinical Oncology, involved 410 cancer survivors who were suffering […]
7/3 Quote: Jack Kornfield
"If your compassion does not include yourself, it is incomplete." ~Jack Kornfield
Tim Romano Jiao Tong Lecture on Creativity and Positive Energy in Business
http://www.youtube.com/watch?v=dX9ieD8bzOg&feature=youtu.be Awesome video on positive energy in the business world and at home.