Kate and I visited "The center of the Earth" yesterday!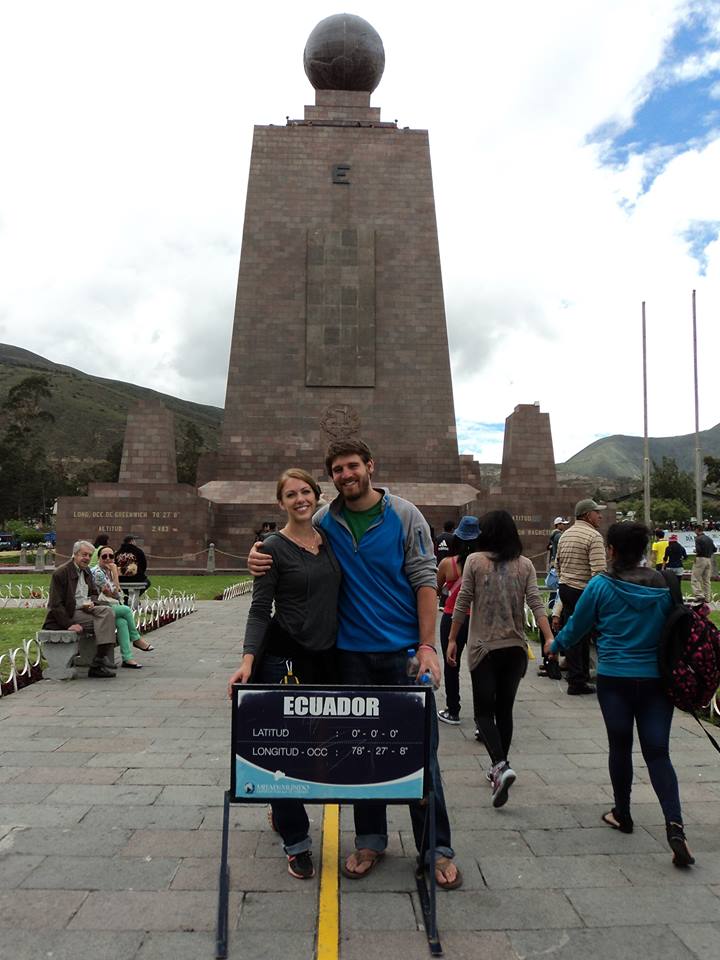 The Ciudad Mitad del Mundo (Spanish: Middle of the World City) is a tract of land owned by the prefecture of the province of Pichincha, Ecuador. It is located at San Antonio parish of the canton of Quito, north of the center of Quito. The grounds contain the Museo Etnográfico Mitad del Mundo, a museum about the indigenous ethnography of Ecuador.
The 30-meter-tall monument was constructed between 1979 and 1982 by Pichincha's Province Council to replace an older, smaller monument built by Government of Ecuador under the direction of the geographer Luis Tufiño in 1936.
~Via Wiki