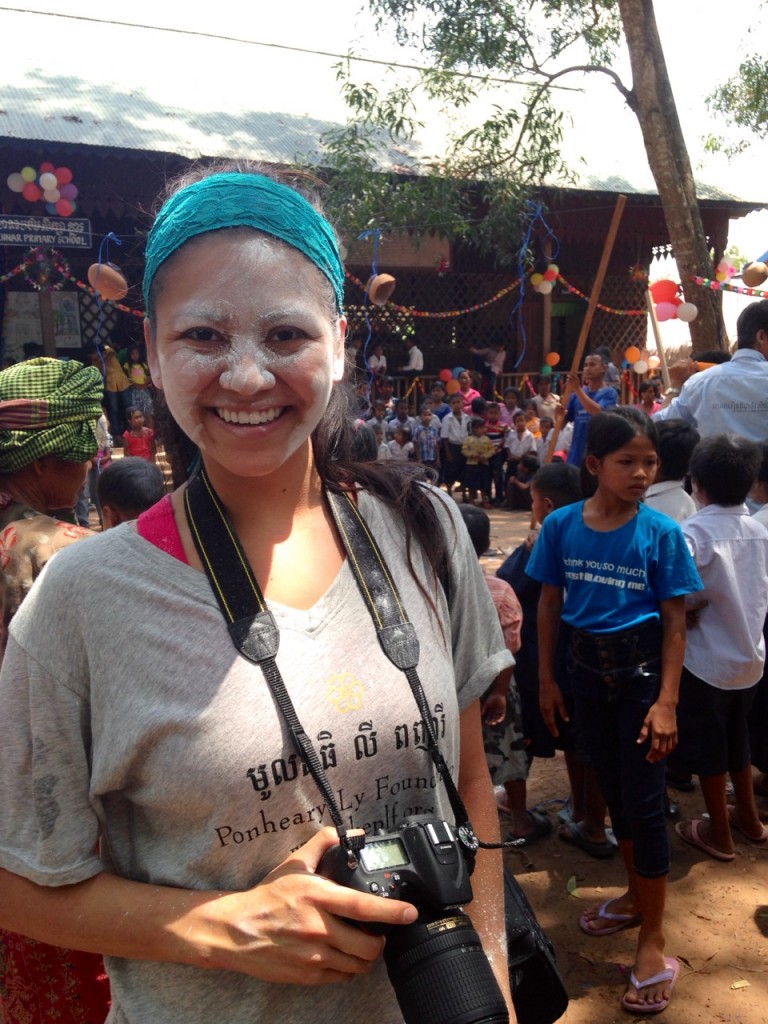 Celebrating Khmer New Year in Cambodia
Celebrating Khmer New Year in Cambodia
I'm teaching Art and English at two schools in Cambodia and we recently celebrated the Khmer New Year!
Ponheary Ly
(the organization I'm involved with) is a nonprofit that helps young students at Knar Primary School. Knar School is located in a rural village in Siem Reap, Cambodia.
My friends and I were fortunate enough to be invited to Knar School's Khmer New Year party. I had not a clue as to what laid ahead but let's just say it was a good thing I came prepared with my dance shoes on.   😉
At Khnar school in Siem Reap, we celebrated Khmer New Year with loud music, throwing & wiping baby powder on each other, musical chairs, "hit the pot" (similar to hitting a pinata, but with a ceramic pot in which baby powder spills out), and lots of dancing!
Click the "Play" icon in the middle of the image below to see a video of us playing "hit the pot" as we listen to fun Cambodian music.

Thanks to my fellow teacher and friend Hannah for sharing this video.    🙂 Check out her Tumblr blog documenting our Cambodian travels: hfnajar 
This year the Khmer New Year falls on April 13th and lasts for 3 days.  Many students begin their break from school (which lasts 2 weeks) the week prior to the first day of Khmer New Year.  Families prepare food, go to the temples, play traditional games, and enjoy time with loved ones.  The festival designates the end of harvest season for wet season is next to come.
We got a sneak peak of the rainy season as our party was cut short by heavy rainfall. I was told that this year's one hour of dancing was nothing compared to last year when the young students danced for six straight hours (these kids have tons of energy!)  On our way back from the school, we got caught in the huge downpour. Our guesthouse is a 45 min
tuk tuk
ride from the school so we decided to take a break during the downpour to have some food.
While the heaviest rain ensued, we ate delicious noodle soup for lunch (USD $1.33 each!) at a nearby restaurant. Although we were only at the party for 3 hours, I was completely exhausted by the time we got back to the guesthouse and my legs barely made it up the stairs!
Overall, Khmer New Year is  lots and lots of fun! Hope you enjoyed learning about celebrating Khmer New Year. In the comments section, leave any questions or thoughts on this experience or your own experience in Cambodia!
~Danners